Digital Music Events of original Drum and Bass, Breaks, Reggae, Blues, Accoustic and more broadcasted live to public online audiences. 
Some of the UK's finest DJ producers and grassroots artists coming together. Live DJs, MCs, musicians and singers perform to music lovers everywhere
Powered by Quest Music Services funded by Arts Council England, Thurrock CVS and community donations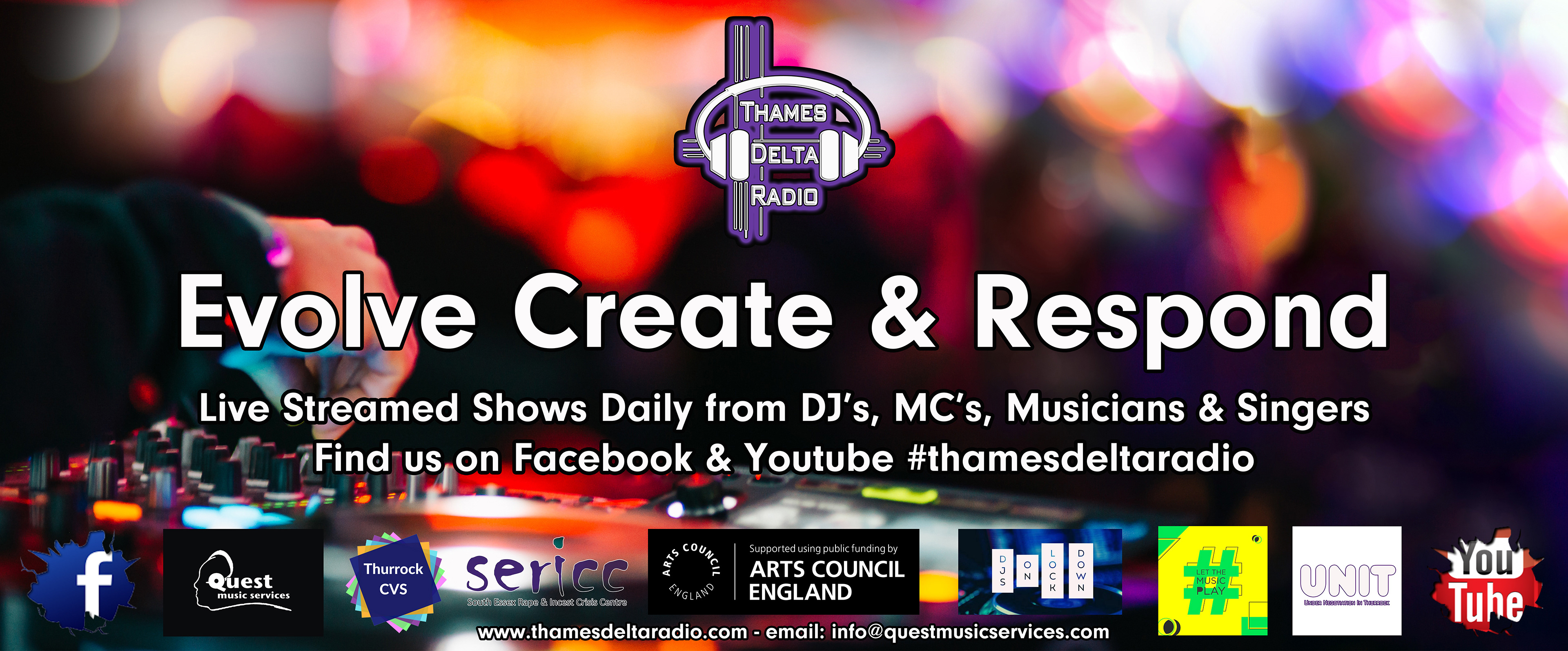 Full Listing of Live Streams taking place from July to Sept 2020 below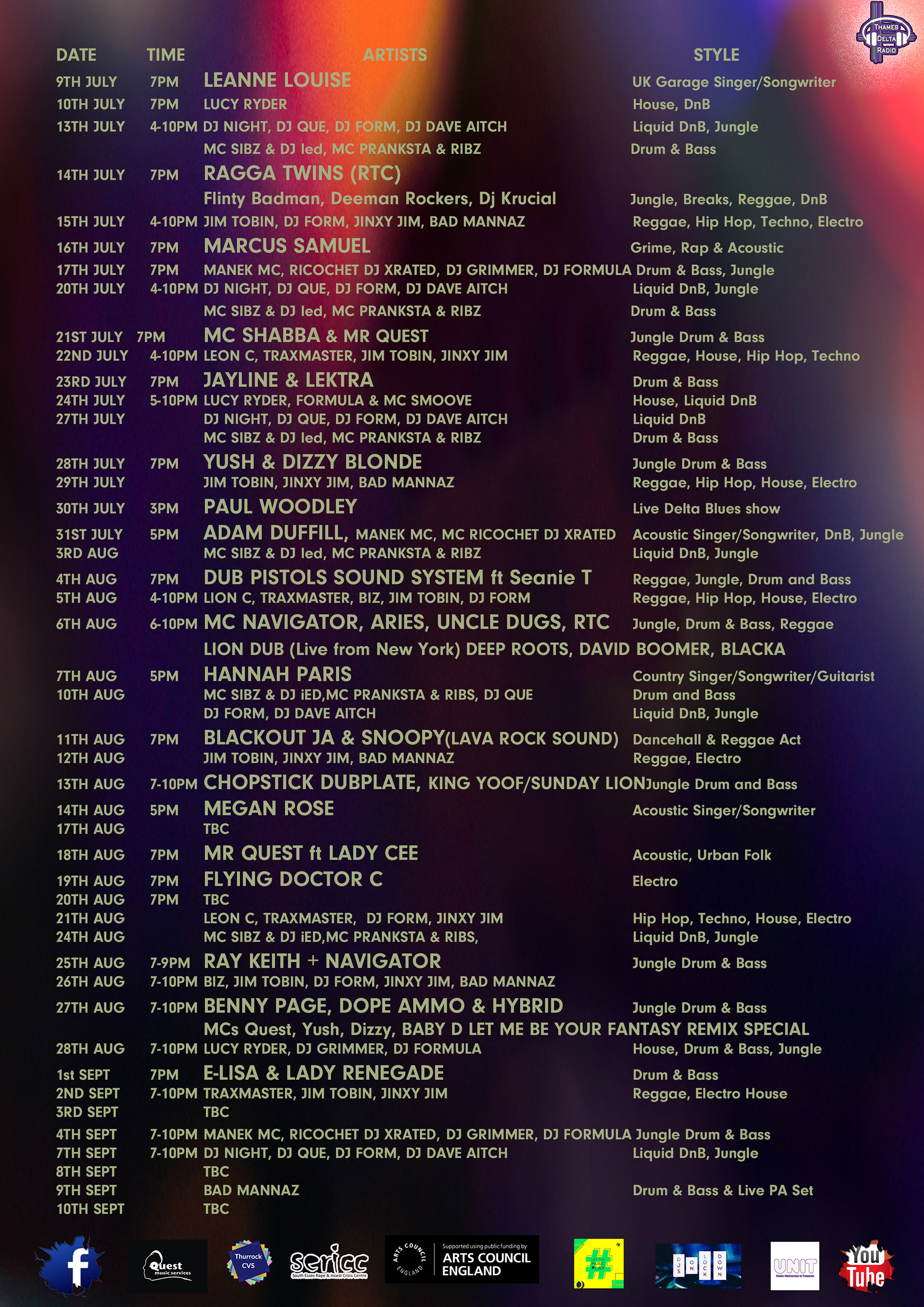 Below is Mr Quest's podcast widget free to download and share archived shows
Past Projects - Deep Rooted Beats Feb-March 2020
 Ordinary Urban Beats Project Highlights, Grass Roots Arts supported by Arts Council England.
Some of Our Arts Community Photos